Feb 8, 2021
rOpenSci HQ
Maëlle Salmon and Scott Chamberlain introduced the new HTTP Testing in R book: Learn All About HTTP Testing: Book Update
Stefanie Butland and Steffi LaZerte wrote a post on Introducing the rOpenSci Community Contributing Guide
Software 📦
CRAN:
GitHub:
New packages
The first version (v0.0.2) of tarchetypes is on CRAN - archetypes for targets. Checkout the docs to get started.
The first version (v0.0.2) of targets is on CRAN - dynamic function-oriented make-like declarative workflows. Checkout the docs to get started.
The first version (v0.13.5) of coder is on CRAN - deterministic categorization of items based on external code data. Checkout the docs to get started.
New Versions
Software Review ✔
We accept community contributed packages via our software review system - an open software review system, sorta like scholarly paper review, but way better. We'll highlight newly onboarded packages here. A huge thanks to our reviewers, who do a lot of work reviewing (see the blog post on our review system), and the authors of the packages!
If you want to be a reviewer fill out this short form, and we'll ping you when there's a submission that fits in your area of expertise.
The following packages were recently approved:
The following packages were recently submitted:
slopes > Calculate Slopes of Roads, Rivers and Trajectories
aquamapsdata > Curated Data From AquaMaps.Org
On the blog
Maëlle Salmon and Scott Chamberlain introduced the HTTP Testing in R book: Learn All About HTTP Testing: Book Update.
Stefanie Butland and Steffi LaZerte wrote a post on Introducing the rOpenSci Community Contributing Guide.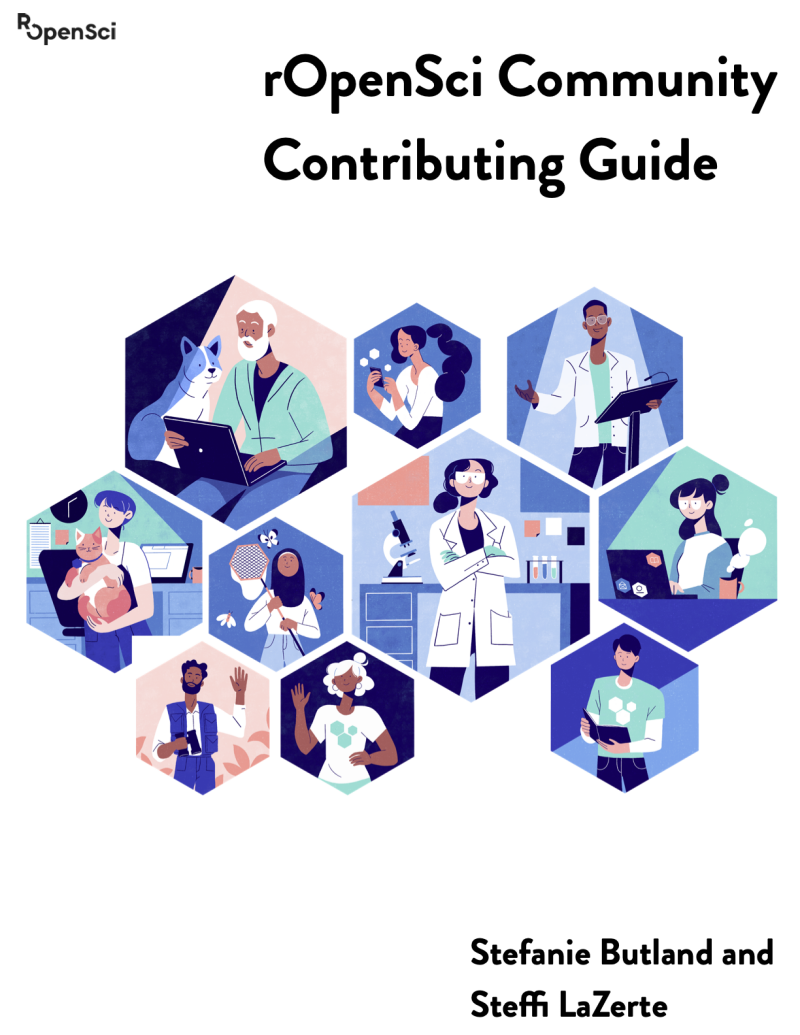 Stefanie Butland and Emily Lescak wrote about How rOpenSci Runs Community Calls - arising from a presentation Stefanie gave to a Code for Science & Society Event.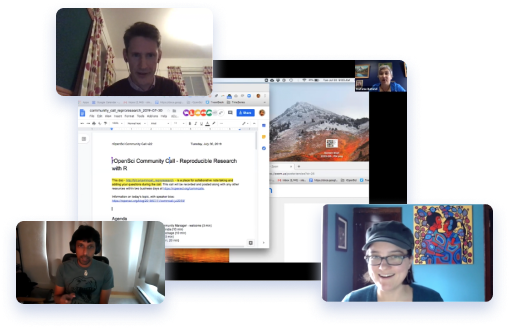 Software review
Will Landau introduces his new packages targets - a new pipeline toolkit for R: targets: Democratizing Reproducible Analysis Pipelines. targets is the successor of drake, which succeeded remake.
Lluís Revilla Sancho introduces the package BaseSet that recently went through rOpenSci Software Review: Introducing BaseSet for mathematical sets
Tech notes
Jeroen Ooms wrote about updates to the magick package: Behind the magick: updates to imagemagick and beyond
Citations
The following 15 works use/cite rOpenSci software:
From the Forum
We have a discussion forum (using Discourse) for the rOpenSci community. It's a really nice way to have conversations on the internet. From time to time we'll highlight recent discussions of interest.
Four new use cases were shared in the forum over the past month since our last newsletter:
Call For Maintainers
Part of the mission of rOpenSci is making sustainable software that users can rely on. Some software maintainers need to give up maintenance due to a variety of circumstances. When that happens we try to find new maintainers. Check out our guidance for taking over maintenance of a package.
We've had eight recent examples of maintainer transitions within rOpenSci:
Get involved with rOpenSci
We maintain a Contributing Guide that can help direct you to the right place, whether you want to make code contributions, non-code contributions, or other things like sharing use cases.
---
Keep up with rOpenSci
Footnotes