Dec 14, 2020
rOpenSci HQ
Community Calls
Join us for our next Community Call - The Wild World of Data Repositories - this Wednesday, December 16th, 2020 (10-11 AM PST). This call will be moderated by Kara Woo with speakers Daniella Lowenberg, Matt Jones, Carl Boettiger and Karthik Ram.
Software 📦
CRAN:
GitHub:
New Packages
The first version (v0.1.1) of outsider is on CRAN - "Install and Run Programs, Outside of R, Inside of R". Checkout the docs to get started.
The first version (v0.0.2) of allcontributors is on CRAN - Acknowledge all Contributors to a Project. Checkout the docs to get started.
New Versions
Software Review ✔
We accept community contributed packages via our software review system - an open software review system, sorta like scholarly paper review, but way better. We'll highlight newly onboarded packages here. A huge thanks to our reviewers, who do a lot of work reviewing (see the blog post on our review system), and the authors of the packages!
If you want to be a reviewer fill out this short form, and we'll ping you when there's a submission that fits in your area of expertise.
The following packages were recently submitted:
censo2017 > Base de Datos de Facil Acceso del Censo 2017 de Chile (2017 Chilean Census Easy Access Database)
terrainr > Retrieve Data from the USGS National Map and Transform it for 3D Landscape Visualizations
On the blog
Richèl Bilderbeek wrote about using his mcbette package for: Selecting the Best Phylogenetic Evolutionary Model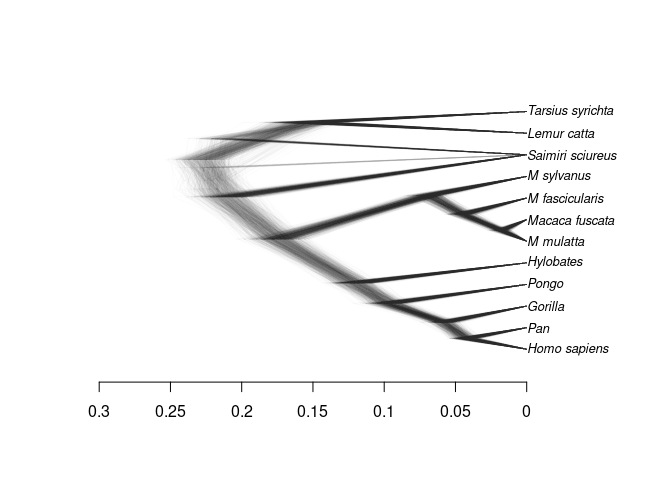 Dennis Irorere wrote a post about solving a problem using a GraphQL service using the rOpenSci package ghql: Accessing GrahpQL from R
Citations
The following 22 works use/cite rOpenSci software:
Call For Maintainers
Part of the mission of rOpenSci is making sustainable software that users can rely on. Some software maintainers need to give up maintenance due to a variety of circumstances. When that happens we try to find new maintainers. Check out our guidance for taking over maintenance of a package.
We've had eight recent examples of maintainer transitions within rOpenSci:
Get involved with rOpenSci
We maintain a Contributing Guide that can help direct you to the right place, whether you want to make code contributions, non-code contributions, or other things like sharing use cases.
---
Keep up with rOpenSci
Footnotes